Depeche Mode: le migliori canzoni
Ho condiviso la mia personalissima classifica degli album migliori dei Depeche Mode con alcuni amici/amiche dei quali ho una discreta stima, presumo -e spero- non troppo reciproca.

Sorprendentemente ho ricevuto diversi apprezzamenti e notevole consenso, tranne che per aver inserito A Broken Frame nella Top 7.
Ma in questo caso ero pienamente conscio di andare incontro al dissenso, datosi che il loro secondo disco è un lavoro troppo oscuro ed imperfetto per essere apprezzato in maniera profonda dalla massa.

Dopo questa nota palesemente polemica e provocatoria, mi lancio nella graduatoria dei migliori brani: è un gioco divertente ed ormai mi ha preso la mano, pure perché aiuta a riflettere sui propri gusti, sulle scelte di tendenza, sulle inclinazioni personali.

Qui diventa oltremodo tosta, cavolo.
Veramente.
Non quelli che ascolto di più, intendiamoci, altrimenti la classifica sarebbe completamente differente.
Piuttosto quelli che sento maggiormente "dentro", che reputo più intensi.
---
Sulla vetta, invero, vado proprio liscio.
Senza discussioni e/o dubbi.

🏆 In Your Room, Songs of Faith and Devotion.
Una marea di versioni, tra remix e live.
Basta e avanza quella sul disco, per decretarne il primato.
Canzone meravigliosa, erotica nel suono e psicotica nel testo.
Di una sensualità devastante, malata, tormentata.
Insuperabile.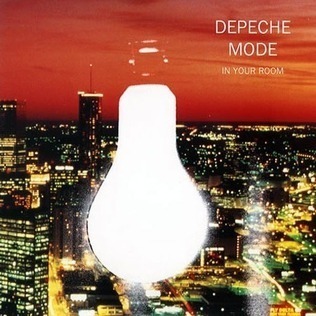 ---
Seconda piazza per Policy Of Truth, Violator.
La forza della verità, il senso della verità, il prezzo della verità, il peso della verità.
Il tutto raccontato con un ritmo che conquista.
Imprescindibile.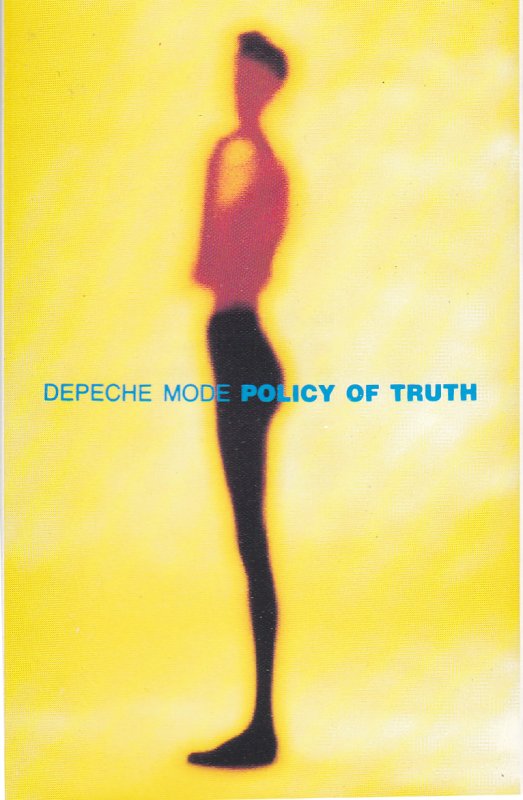 ---
Chiude il podio Higher Love, Songs of Faith and Devotion.
Mi sono tatuato sul corpo e nell'anima un verso di questo stupendo brano intriso di misticismo, di passione, di energia, di eccitazione, di paranoia.
Senza sconti e senza compromessi, perché in amore non sono previsti.
E con la massima devozione, perché -sempre in amore- è condizione imprescindibile.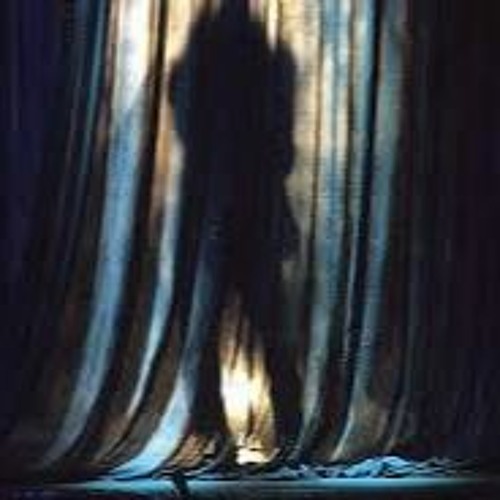 ---
Quarto posto per Sweetest Perfection, Violator.
Ossessione, paranoia, dipendenza.
Amore, arte, poesia, sesso, allucinazione, illusione, incubo.
Quale che sia, resta sempre la perfezione più dolce.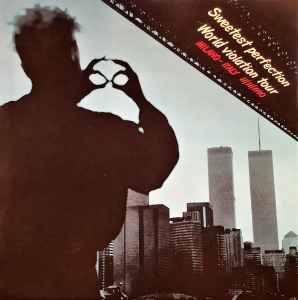 ---
Walking in My Shoes, Songs of Faith and Devotion, si prende la quinta posizione.
Bellissime le musiche, mistico e provocatorio il testo che fa scaturire migliaia di possibili interpretazioni e tutte alquanto plausibili.
Chissà che non siano anche tutte veritiere.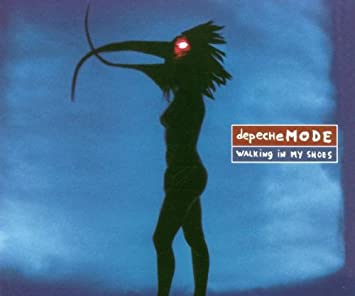 ---
Sesta la analogicamente struggente Stripped, inserita in Black Celebration.
Un manifesto di carnalità e purezza.
La passione amorosa sfrondata di tutti quei quintali di letame che, volente o nolente, si è maestri nel richiamare a sé, disintegrando tutto il resto.
Illuminante.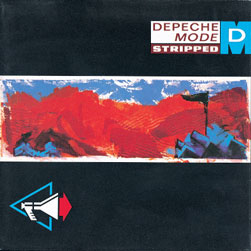 ---
Rush, Songs of Faith and Devotion: settima.
Pornografica con stile, impeto e tormento.
Non serve aggiungere altro.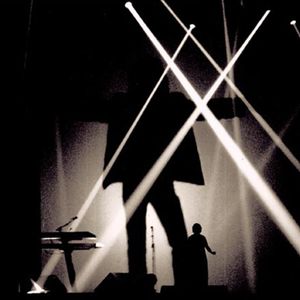 ---
Ottava The Love Thieves, Ultra.
Nera come la pece.
L'amore o la religione.
Oppure entrambe.
Il gioco potrebbe non valere la candela, ma se il sogno è piacevole allora ecco che bruciare all'inferno potrebbe essere un'opzione interessante.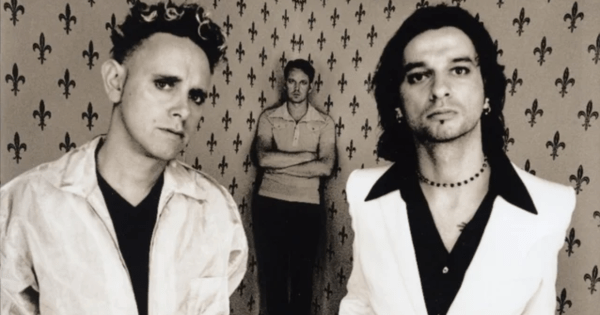 ---
Nona Waiting for the Night, Violator.
Una concupiscente ninna nanna per adulti, che lenisce il dolore e cura lo spirito.
Salvifica, a dir poco.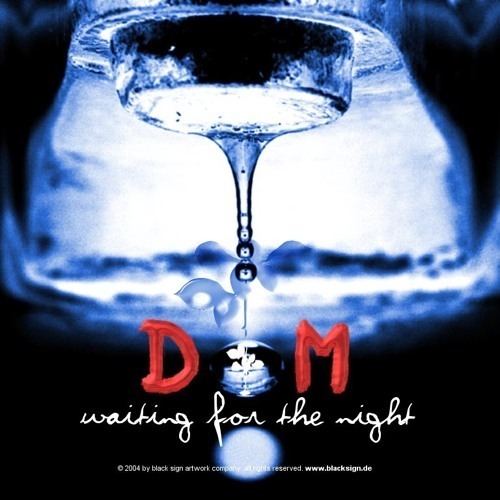 ---
The Sun & The Rainfall è decima, da A Broken Frame.
Brano d'atmosfera, dal gusto antico e con la voce di Fletch a far capolino nel finale.
Una chicca.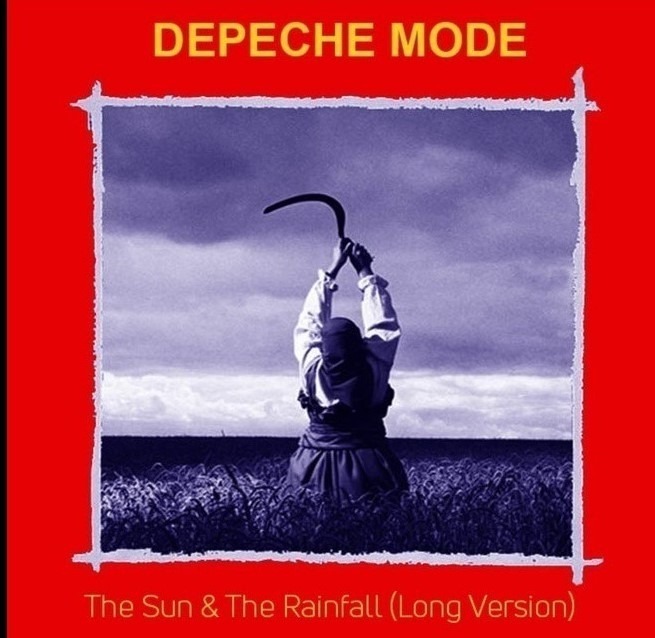 ---
Lo so, ho lasciato fuori cavalli di battaglia clamorosi.
Mezzo Music For The Masses, 3/4 di Some Great Reward, Enjoy The Silence, Personal Jesus, Everything Counts, Black Celebration, Freelove, Just Can't Get Enough, World in My Eyes, Clean…
Porca vacca.

Oh, d'altronde si era detto che la questione sarebbe stata alquanto complicata.
Simpatici litigi in arrivo.
La verità è che i DM hanno scritto, suonato e cantato una marea di roba buona.
Una marea.
Grazie.
💙
V74