DJ Cam – Substances
1996.
Eh sì, bei tempi.
Un periodo che dal punto di vista musicale è veramente intenso.
La scena è complessa quanto mutevole.
L'hip-pop sta tornando in auge e, alla velocità della luce, sta già lasciando il passo al trip-pop.
In mezzo tutta una miriade di generi, sottogeneri, misture, genialate, follie.
Laurent Daumail, alias DJ Cam, è francese.
Il padre è un ristoratore, che lavora duro per mantenere la famiglia e per comprare una marea di vinili, soprattutto di jazz e di classica.
Gusti raffinati, con una malcelata intolleranza per i suoni eccessivamente commerciali.
Il piccolo Laurent cresce quindi in un'atmosfera a dir poco colta, musicalmente parlando.
Miles Davis, Mozart, Coltrane, Bill Evans.
Note per palati fini, senza troppe eccezioni.
Lui si appassiona al pianoforte, poi si procura dapprima una batteria ed infine un basso.
Si rende conto che studiare musica è più impegnativo del previsto e sviluppa rapidamente una profonda passione per i suoni misti, le mescolanze, le avanguardie.
Adora il funk, ama la dance.
Vende i suoi strumenti ed acquista un giradischi ed un piccolo mixer.
Nasce DJ Cam.
Primi lavori in modalità casareccia, con esiti interessanti.
Decide così di fondare una etichetta personale e di produrre la sua musica, collaborando con pochi e fidati amici.
---
Ad oggi ha in catalogo una dozzina di lavori.
Per il sottoscritto il più interessante è "Substances", anno di grazia 1996.
Un album innovativo, coraggioso, sofisticato.
Approcciare l'elettronica con spirito romantico, in una fase storica dove alcune linee guida erano quasi immodificabili, è stato un chiaro segnale di rischio.
Più istintivo che ragionato, molto probabilmente.
Il risultato è ottimo, IMHO.
1.Intro
2.Friends And Enemies
3.Essence Part One
4.Meera (Featuring: Kakoli Sengupta)
5.Essence Part Two
6.Sound System Children
7.Alexandra'S Interlude
8.Innervisions
9.Essence Part Three
10.Hip Hop Pionneers
11.Essence Part Four
12.Lost Kingdom (Featuring: Kakoli Sengupta)
13.Essence Part Five
14.Angel Dust
15.Essence Part Six
16.Twilight Zone
17.Outro
---
Una cinquantina di minuti di viaggio notturno in sonorità elettroniche che non di rado scompaginano i piani dell'ascoltatore, catapultandolo di soppiatto negli Stati Uniti di DJ Shadow e del suo contemporaneo capolavoro "Endtroducing…..", trasportandolo nei suoni mediorientali mirabilmente accompagnati dalla voce neniosa di Kakoli Sengupta, coinvolgendolo con un sound di matrice UK 90 dai ritmi insospettabilmente volubili.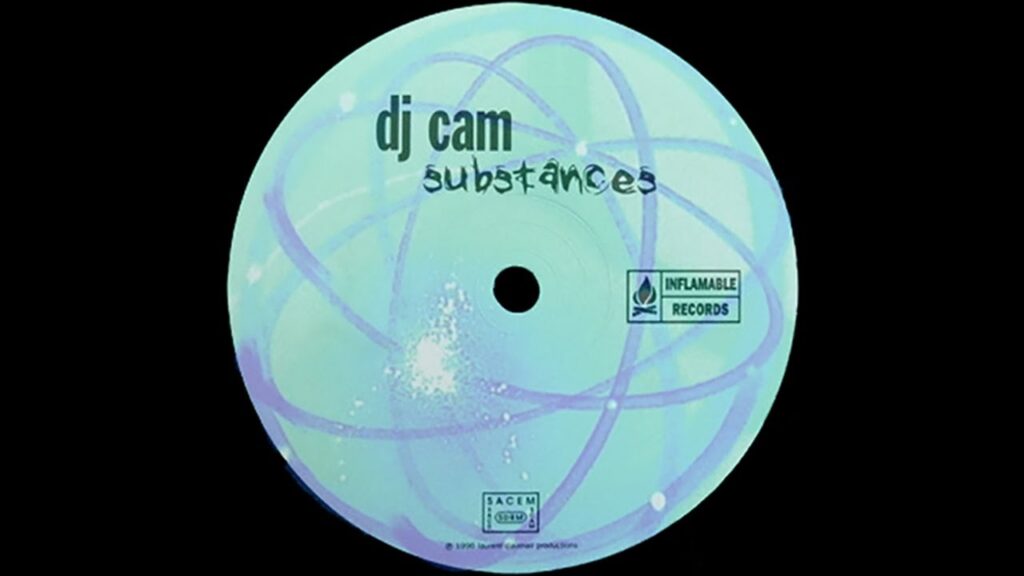 ---
Una continua sorpresa, insomma: questa è la sensazione che (mi) trasmette l'album, sin da quando lo comprai spinto da un casuale ascolto di "Friends and Enemies", una delle tracce che preferisco.
---
Le sequenze campionate squarciano il gioco di luci ed ombre che si alternano come se un ipotetico schermo mostrasse la magia della notte agli occhi del bambino (io) che dall'interno del vagone letto -fintamente attrezzato da cameretta- osserva la scena con eccitazione ed incanto, mentre il suo treno personale sfreccia sui binari della fantasia ed armonizza la presunta realtà col mondo dei sogni.
"Innervisions" esplora i sensi con mistica dolcezza, davvero un bel pezzo.
"Sound System Children" parrebbe quasi un esperimento tecnico, a metà tra Hip-Pop ed House.
"Angel Dust" suona ambient: barbiturica, suadente, carezzevole.
"Twilight Zone" esprime un'anima epica in un contesto palesemente Jungle.
Il resto merita le cuffie, inclusi i vari interludi di matrice modaiola.
Citazioni, campionamenti, elaborazioni.
Tante influenze, eppure altrettanta originalità.
Opera seminale, per certi versi.
---
Languido, nero, cinematografico e minimale, Substances è comunque un disco di indubbio spessore.
Il jazz si inserisce nei solchi del vinile con silenziosa potenza e ammanta il tutto con straordinaria morbidezza ed eleganza.
Una spruzzata di etnica, un paio di schizzi di downtempo, un sottofondo di lounge e quel piano, si, il piano di chiara eredità paterna, che evidenzia il perfetto passaggio dal rétro al futuro, senza mai schierarsi apertamente per l'uno e/o per l'altro.
Parteggia, sì, ma soltanto per la Musica.
Perché ci vuol coraggio anche nel non cercare alleati e nemici, oltre che nel trovarli e -eventualmente- sfidarli.
Friends and Enemies, ça va sans dire.
DJ Cam – Substances: 7,5
V74