Rosa Mistica (Violator)
I Depeche Mode rappresentano molto, per il sottoscritto.
Ho dedicato loro 3 tattoo, sinora.
Questo è il primo, in ordine cronologico, e secondo della serie personale.

Tanti bei ricordi, diversi concerti, vissuti tutti con profonda emozione, svariate epoche che si sovrappongono come se fossero una incastonata nell'altra, una marea di musica strepitosa che mi ha tenuto per mano e che ancora oggi è qui con me.
Violator è un disco tecnicamente perfetto ed è senza alcun dubbio nel novero dei loro lavori migliori, oltre che nella lista di quelli più riusciti dell'ultimo trentennio di musica pop.

Tra i loro album è sul podio, primo o secondo che sia.
Ancora non sono sicuro della scelta: o lui, oppure Songs of Faith and Devotion.
A chi vuoi bene di più, a mamma o a papà?
In questo caso la risposta sarebbe scontata, per me.
Sui DM, invece, deciderò a breve: ormai è tempo di farlo.
Il simbolo grafico di Violator, la rosa nera stilizzata (poi elaborata in un boato di versioni, anche con altri colori, sempre maledettamente stilosa), mi piace tantissimo.
Ho usato Violator come nickname sul web sin da quando ho iniziato a navigarci, aggiungendoci il 74 -anno di nascita- a corredo.
V74 è la versione concisa del tutto, direi una forma stringata che mi intriga parecchio.
Polso interno sinistro.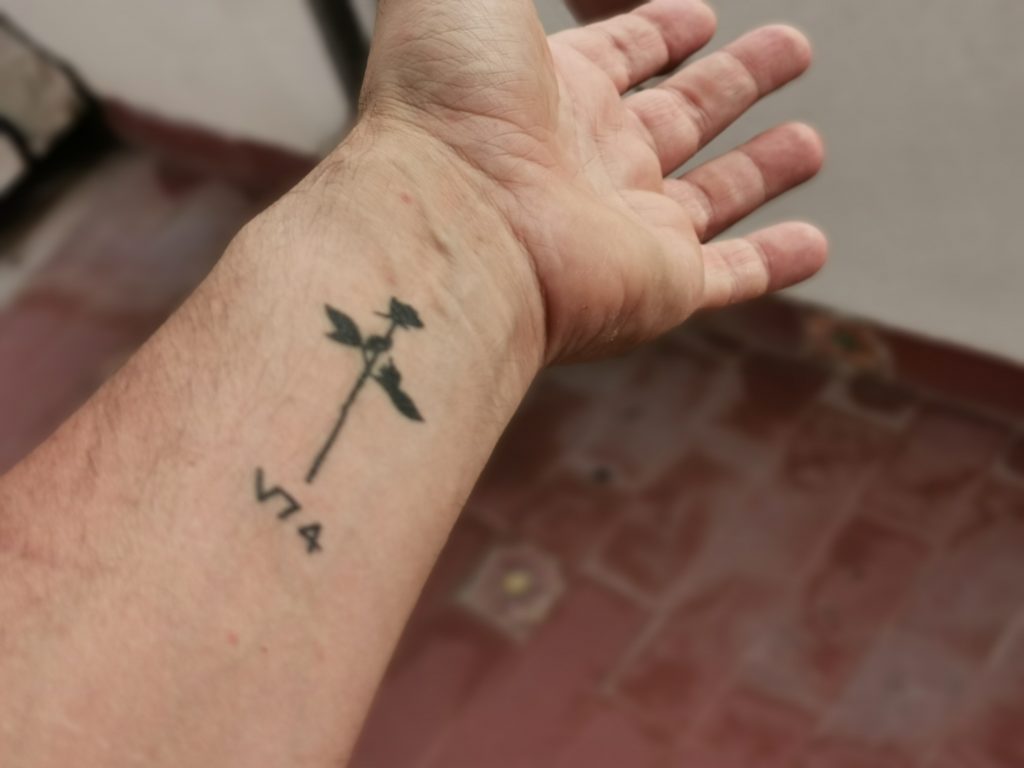 Il termine violator può essere tradotto in vari modi, quasi tutti dal significato poco benevolo.
Profanatore e trasgressore, quelli maggiormente decenti.
Mi rappresentano entrambi, sebbene non nel senso classico.
Adoro seguire strade antiche, meglio se in disuso, trasgredendo agli ordini comuni di scuderia e profanando lo squallido letame che mi ritrovo a calpestare mentre incedo con andatura altezzosa e passo alquanto torpido e che mi si vuol convincere -ignobilmente- sia in realtà non appunto letame, ma bensì oro.
Troppo, francamente.
Mi sforzo di non sfociare nell'anticonformismo a tutti i costi, che mi deprime più di qualsiasi altra cosa al mondo.
Esercizio complesso, lo ammetto.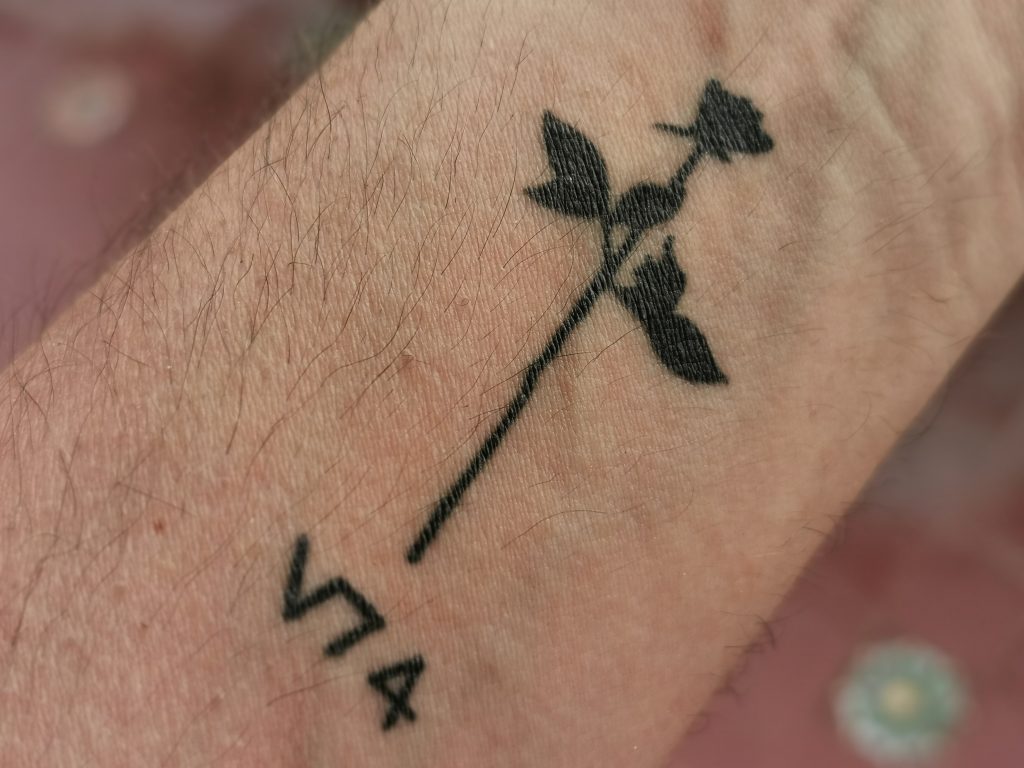 La rosa è un sinonimo di bellezza, di eleganza, di raffinatezza, di dolcezza, di sensibilità, di passione.
In nero, poi, assume un significato ancor più oscuro, enigmatico, tenebroso, andando ad aumentare a dismisura il fascino delle stupende citazioni di cui sopra.
Blu sarebbe stata altrettanto sensuale, altroché, ma io amo i tatuaggi neri, classici, non eccessivamente arlecchineschi.
Farò qualche eccezione in futuro, forse.

Forse.
Sì, forse.
W i DM!

V74