Depeche Mode, Logo (Sounds of the Universe)
Musicalmente si possono discutere, ci mancherebbe.
Io nemmeno ci provo, però i gusti sono gusti.
Ma dal punto di vista grafico -simboli, loghi, copertine- bisogna riconoscere che i Depeche Mode sono sempre stati all'avanguardia.
D'altro canto hanno saputo circondarsi di autentici professionisti del settore, quando non veri e propri maestri d'arte come il celeberrimo Anton Corbijn.
Ho già dedicato alcuni dei miei tatuaggi ai DM: la rosa di Violator, un verso della loro Higher Love ed il titolo di Wrong, senza dimenticare il tattoo consacrato alla Musica, ove gli amici di Basildon sono ovviamente compresi.
Da un po' ne volevo uno soltanto per loro, diciamo così.
Il mio logo preferito, tra quelli incentrati sul nome della band, è quello utilizzato soprattutto dall'album Sounds of the Universe, con i bastoncini a rappresentare le iniziali D e M.

D'altronde sono anche legato a questo disco ed al conseguente tour, con il concerto del 13 di giugno del 2009 all'Olympiastadion di Monaco di Baviera che è l'ultimo della band al quale ho potuto assistere, ad oggi.
Poi adoro i bastoncini della Findus, col mais intorno e col limone del giardino spruzzato sopra.
Non c'entra una mazza, ma vabbè.
Coscia anteriore sinistra.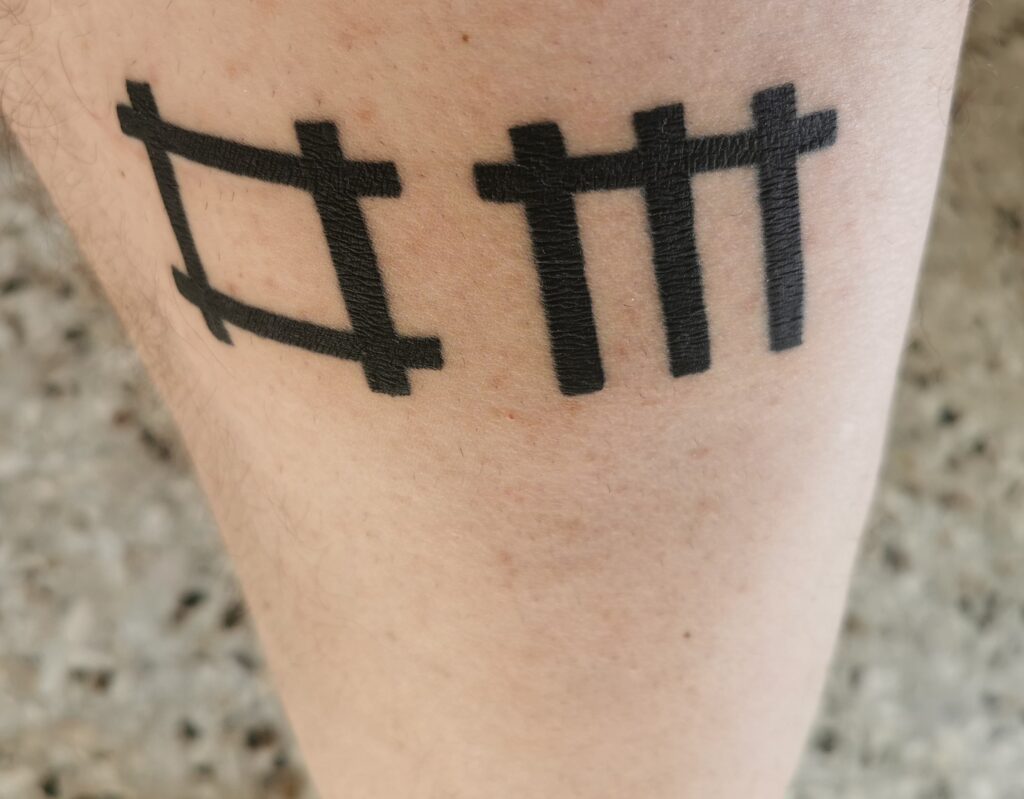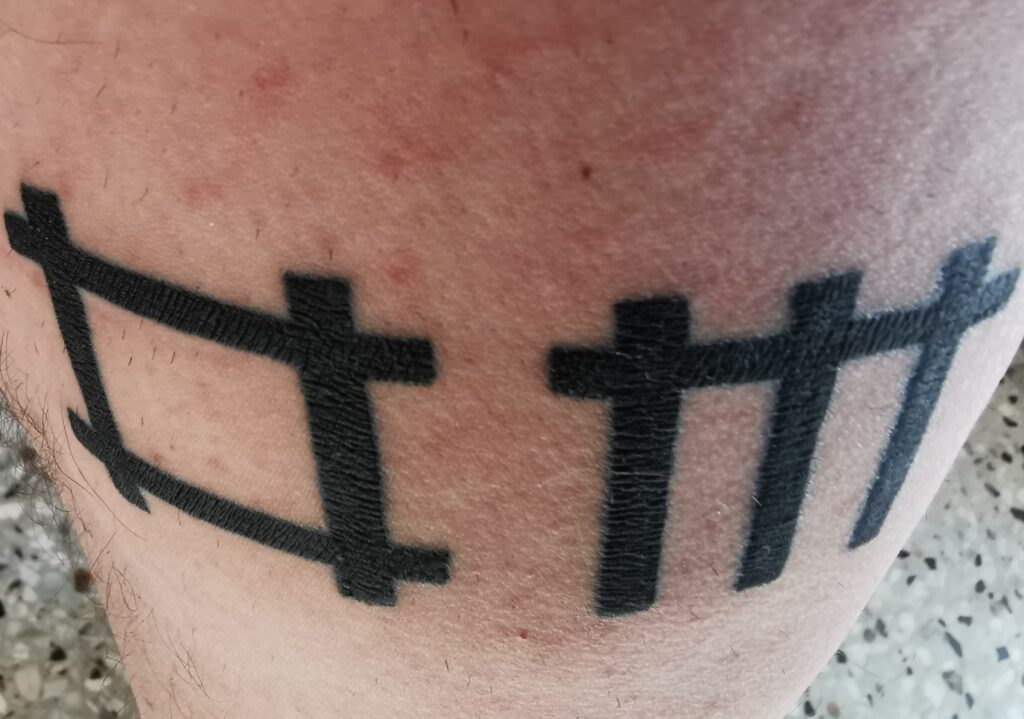 W i DM!
V74